Abraham Lincoln Magazine
on Flipboard
A Must-Have if You Have an iPad and Dig Abraham Lincoln

Flipboard [iTunes link] is a fantastic magazine for the iPad. You can get articles from traditional publishers like Forbes and National Geographic, and social content from Facebook, Google Reader, Flickr, TechCrunch, LinkedIn, and other people and companies you follow.
Now you can get an Abraham Lincoln magazine filled with interesting articles from around the web, brought to you by the folks behind EverythingLincoln.com.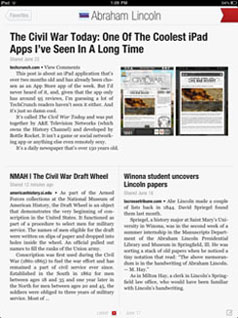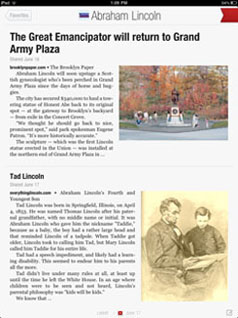 To add the Abraham Lincoln magazine to Flipboard, tap the More square.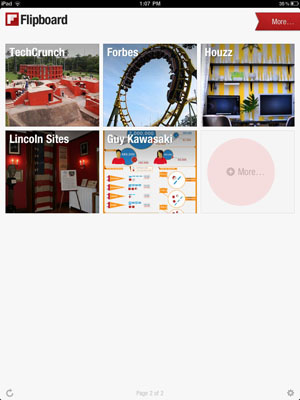 Type this in the search box: @prezlincoln
Be sure to include the @ sign.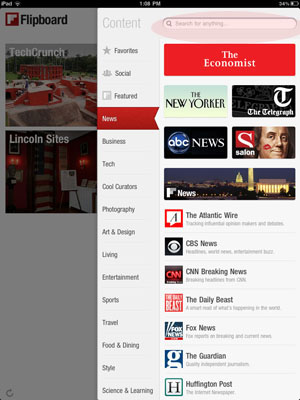 When the search results appear, tap the bar in the Twitter Users section with the Everything Lincoln logo that says: Abraham Lincoln (@prezlincoln)
Note that you do not have to have a Twitter account to read this magazine.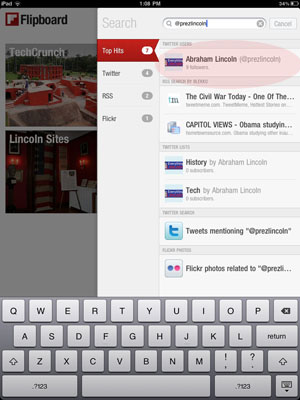 Finally, tap the blue Add button at the top of the magazine page. Don't skip this step!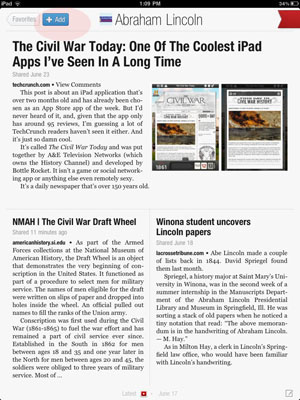 Now the Abraham Lincoln magazine will be available in Flipboard on your iPad anytime. Content is updated frequently.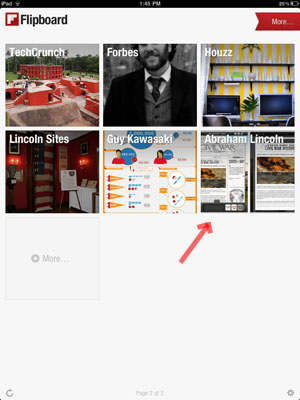 Note that if you are a Twitter user, you can follow @prezlincoln but we will not tweet back to you. This is to help keep editorial control over the content of the Abraham Lincoln magazine. Please see the About page if you'd like to contact us at EverythingLincoln.com.
Flipboard and the Flipboard logo are trademarks of Flipboard, Inc.