I believe there really are more attempts at flattering [farmers] than any other; the reason of which I cannot perceive, unless it be that they can cast more votes than any other.

- Address to Wisconsin State Agricultural Society, Sep 30, 1859
Vegetation Named after Abraham Lincoln
President Abraham Lincoln signed legislation on May 15, 1862, to create the U.S. Department of Agriculture. It is fitting, then, that vegetation be among the objects named after him.
Mr. Lincoln Rose
The Mr. Lincoln rose was introduced in 1964 by by U.S. breeders Herbert C. Swim and O.L. Weeks, and named for President Abraham Lincoln. It is a red hybrid tea rose with large double blooms that are a rich red color, taking on a bit of a blue tinge as they age. The stems are long and strong--they can be four feet high or more--so they are perfect for cutting for a bouqet. The blooms are very fragrant.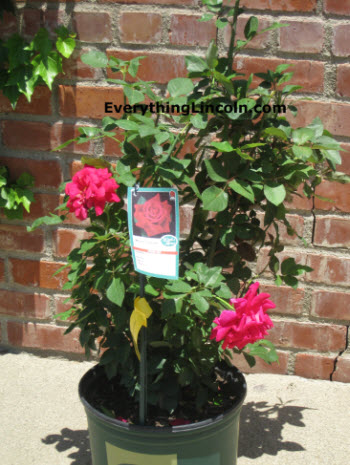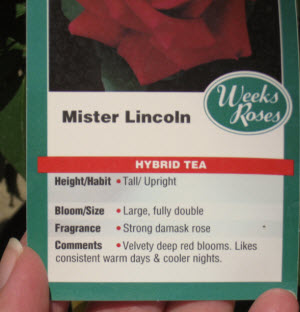 The Mr. Lincoln rose is captured brilliantly in porcelin and bronze in this Boehm Roses of Distinction figurine: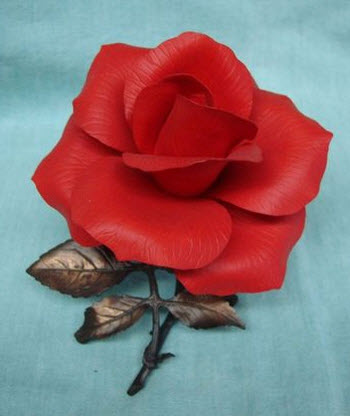 Abraham Lincoln Tomato
Illinois is the Land of Lincoln, so naturally the W. H. Buckbee seed company of Rockford, Illinois, named a tomato after him. The Abraham Lincoln tomato was introduced in 1923, and is a late-season tomato. Another strain of the Abraham Lincoln tomato was introduced in 1975; it is a mid-season tomato. William Woys Weaver, writing for Mother Earth News, says it "one of those heirloom varieties that faithfully produces huge crops of extra large, meaty fruit, and resists foliage diseases, making it ideal for organic growers like me."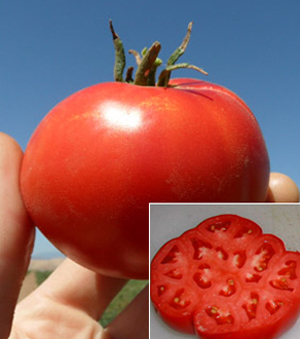 Would his namesake's tomato have been among Abraham Lincoln's favorite foods? Have you tried it? You can buy Abraham Lincoln tomato seed packets from Sustainable Seed Exchange or Southern Exposure Seed Exchange.