Abraham Lincoln Bookends
Lincolniana is Abraham Lincoln memorabilia and ephemera in a variety of formats, ranging from the serious and scholarly, to the outright silly and satirical. Here are some Lincoln collectibles in the category, "Bookends."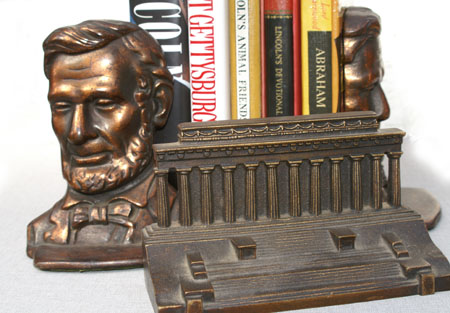 Lincoln bookends come in all shapes and sizes. Most are metal--often bronze or cast iron. Lincoln is often shown in bust form or in full figure (statuette). As you can see, buildings associated with Lincoln are also modeled for bookends, as is the case here for the Lincoln Memorial in Washington, D.C. Be sure to put felt on the bottom of them so they don't damage your bookshelves.